Staying true to the Alola style, bottles and paper cones used to serve Fish n' Fires lined along the counter
Attention all fun-loving fans of Pokemon Sun and Moon – put down your Nintendo 3DS Console and enjoy the warm hospitality of Pikachu and his fellow friends at Bugis Junction this November! Returning for its second debut, the Pokemon Café reimagines the Alola region of the Pokemon world and brings it to the cafeteria setting. The pop-up cafe, a joint collaboration between PARCO Singapore and home-grown brand Everyday with Fries (EWF), dishes out mouth-watering food that are pleasing to the palate and feast to the eyes. Time to say aloha to the new Alola!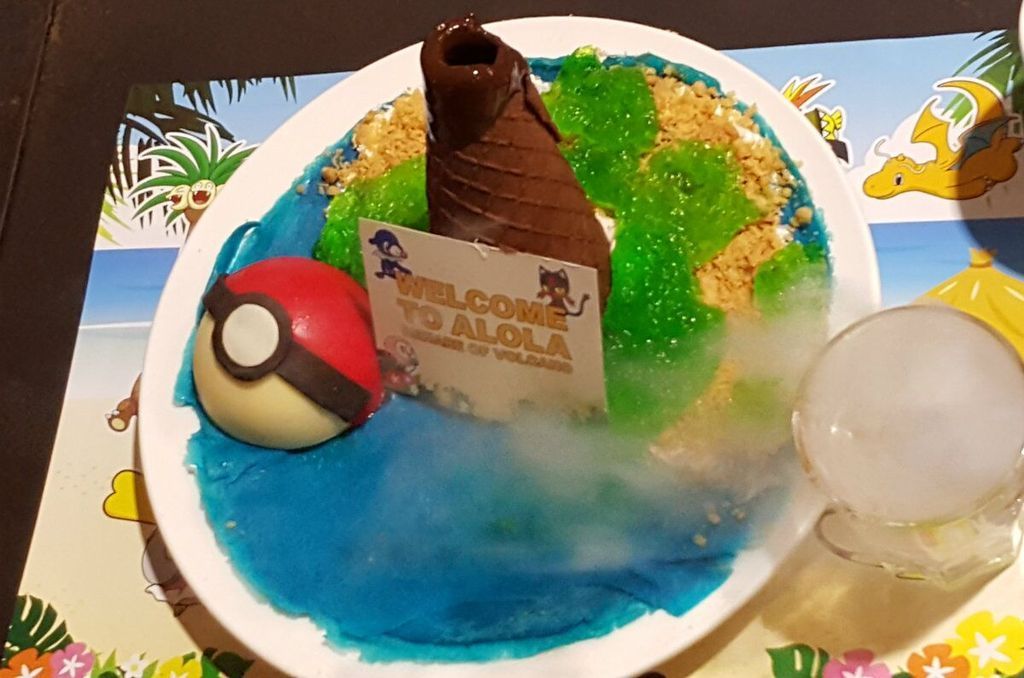 Alola Region Volcano – pour the strawberry sauce over the volcano and enjoy the sweet messy eruption!
In case you didnt know, Alola is made up of small islands cluster. The new menu features beach-resort like dishes like Alola Regions Fish n Fries and Iced Island tea served in an Executor bottle. Other Alolan elements include a bubbling volcanic cake, a 3D-themed booth, right down to the piped-in music and décor.
Continue the story here -
http://blog.myfatpocket.com/maybelinesim/2016/11/25/go-pikachu-crazy-at-pokemon-cafe-pokemon-sun-and-pokemon-moon-edition/